The natural views in Aruba are breathtaking to say the least. From the Natural Bridge to the simple sights of pelicans gently gliding across the wake. Aruba has all the glamour of the Caribbean with the tranquility of a country-side farm.
Surrounding Mt. Arikok near the center of the island is a natural preserve which features some of the oldest Arawak drawings, as well as trails that showcase Aruba's great variety of plants and animals like the divi-divi and kwihi trees, rare and exotic cacti, aloe, tropical flowers, birds and even iguanas.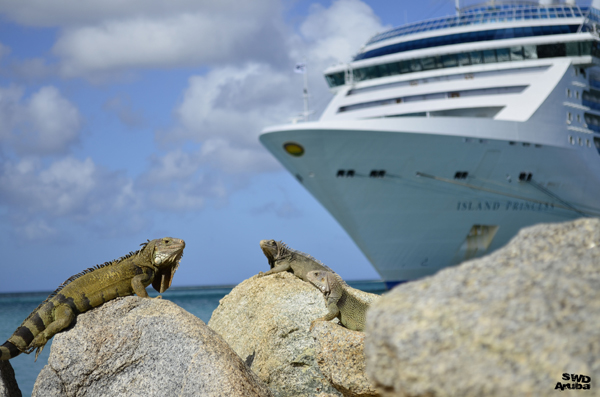 There is an old Aruban "cunucu" house, "cas di torta," made of mud and grass. Along with the Coastal Protection Zone, Arikok National Park encompasses 25 percent of the island.
Oranjestad, located on the southern coast, is the old Dutch capital city where the tall multicolored houses of Wilhelminastraat combine carved wooded doors and traditional Dutch tiles with airy open galleries and sloping, Aruban-style roofs.
Looking for good shopping?
Oranjestad is also the place to shop. One can also browse the marketplace for Aruban art and local handicrafts. Depending on the time of year, you may also find yourself in the middle of Carnival, a summertime festival, the New Year's fireworks, or even a parade in honor of the Queen.